Midsummer to me is a very beautiful celebration. It is warm outside, the nature is full of green and blossom, and swedes love to celebrate this big. We prepare food days before, decorate with flowers in your hair, the maypole and dinner tables all in wild blossom theme.
With all my years abroad I havent really celebrated Midsummer like in Sweden, but this year it will be big celebration in a beautiful red summer house beside a lake in Småland.
This is probably the best time of the year and everyone is happy and social and outdoor. We sing, dance, eat and drink til the sun goes up.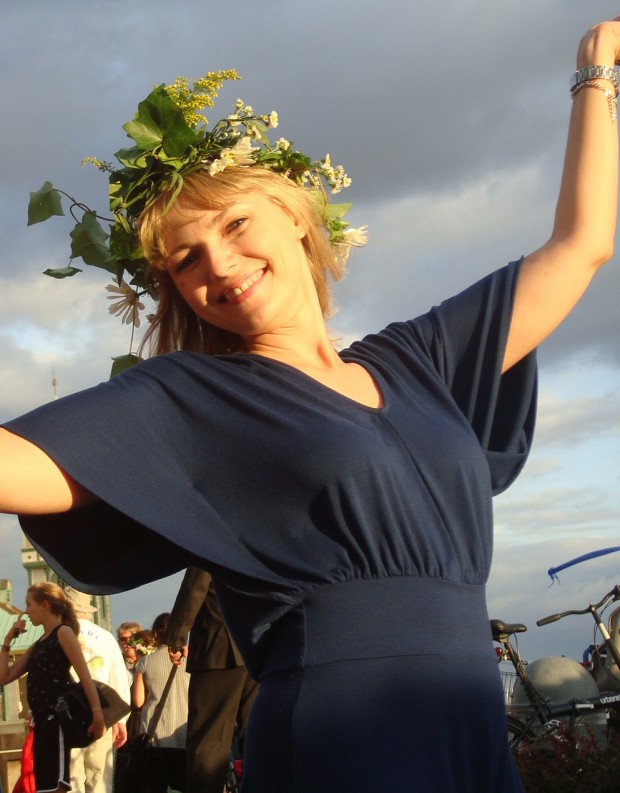 Midsummer is widely celebrated in Sweden and Midsummer's Day is a public holiday. Originally, back when the Vikings ravaged in Scandinavia (and elsewhere…), it was a fertility rite. The May pole was a phallic symbol, which was supposed to fertilize Mother nature, in hope that the harvests would be good later in the year.
Nowadays, the holiday always begins on a Friday, Midsummer Eve, but in the beginning it marked the summer solstice – the longest day of the year and the shortest night.
There are many traditions about Midsummer that still live here in Sweden.
A wreath or a bouquet with seven or nine (the traditions vary) different flowers is powerful if you pick them all alone and speak to no one. If you dare pick one flower from the churchyard, the power increases even more… If a girl puts the flowers under her pillow, it is said that she'll dream of her future husband that night…
Louise Bramstedt - Lobra Loves