Would like to share with you inspirational places, art, exploring and dining. Here is my list I made for Rome during my trip in May 2011.
I lived in Rome for 1 and a half year in the beginning of my fashion carrer in 2001 and ever since I have a big heart and much love for this Roma-ntic city. It is one of my favorite places to visit. The beauty of this city is really breathtaking and goes straight into your heart.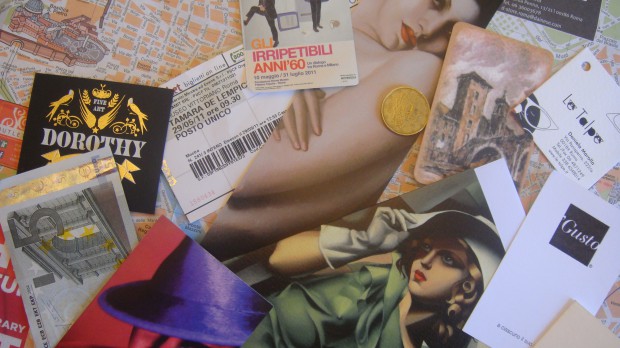 It is a city full of warmth, hospitality and love. I always have a great time visiting this city. This is where you fall in love with everything around you. The small cozy streets, the beautiful historical architecture that sweaps over the city and this great history that belongs to this city from the Roman Empire to the great days of Cinema Italiana in Cinecittá with Sophia Loren and Marcello Mastroianni and the importance of Alta Moda Italiana that colors this city.
I have stated 10 things not to miss
1. Tamara de Lempicka Exhibition at Vittoriano Museum Complex
A highly inspiering exhibition. Fantastic shapes, colors that yet today feels very modern though Tamara de Lempicka had her greatest era in the 20/30´s.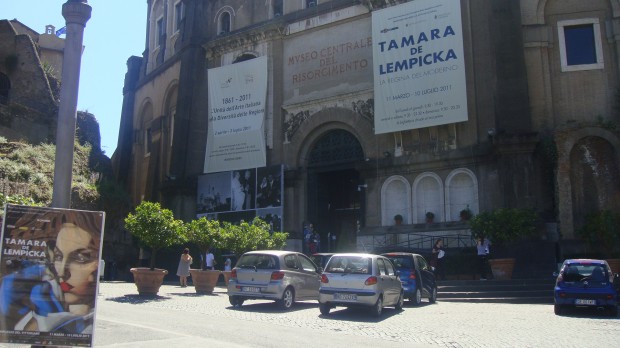 2. Eleonora Boutique Roma, Via del Babuino 97
This is a great concept store for fashion and design where you find a very interested selection of interesting styles and special editions of the season. Their department for Shoes & Accessories is specially worth a visit. This is Romes "Colette Paris" .
3. Ristorante Sora Lella – Isola Tiberina, 16, via di Ponte 4 Capi
My favorite Restaurnt that serves Classic Roman dishes.
I first visited their restaurant when I lived in New York where they had their second Restaurant Sora Lella New York and got to know this fantastic family runed spot. It is a restaurant that has a long tradition of Roman cooking and opened 1959 by Signora Elena Fabrizi (Sora Lella in Roman). Today Sora Lella Restaurant is runed by Elenas grandchildren that continues the Sora Lella Story.
To know is that Elena and her brother Aldo where very important actors in Italian Cinema. Aldo opened up the Italian Neorealismo movie era with Rome Open City 1945 directed by Roberto Rosselini. Aldo also helped Federico Fellini into the moviemaking before he was a known movie director.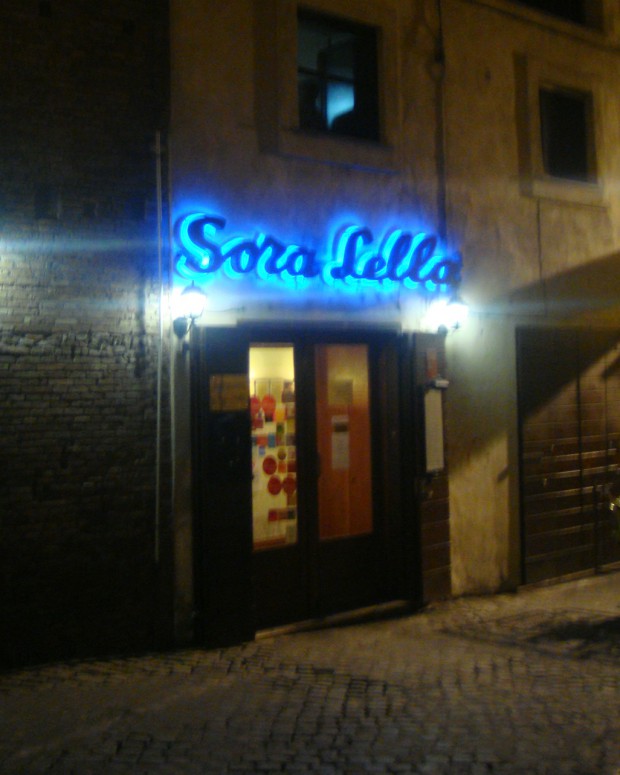 4. Le Talpe – Design/Vintage store. Via Panisperna, 222a
This is a newly opened store in the Monti Area that is a goldmine for Vintage  designer sunglasses. They also holds new designer brands and the Staff is Fantastic!! If you are a lover of Sunglasses this is a must go!!
5. Smalto -Shoes & Wine Via Urbana 12,
Shoes store in Monti District that is a perfect new hybrid—shoe boutique and bar. This is where you can enjoy a glass of wine while trying on your favorite shoes on. This store holds many made in Italy brands like Georgina Goodman and Tabitha Simmonds among others.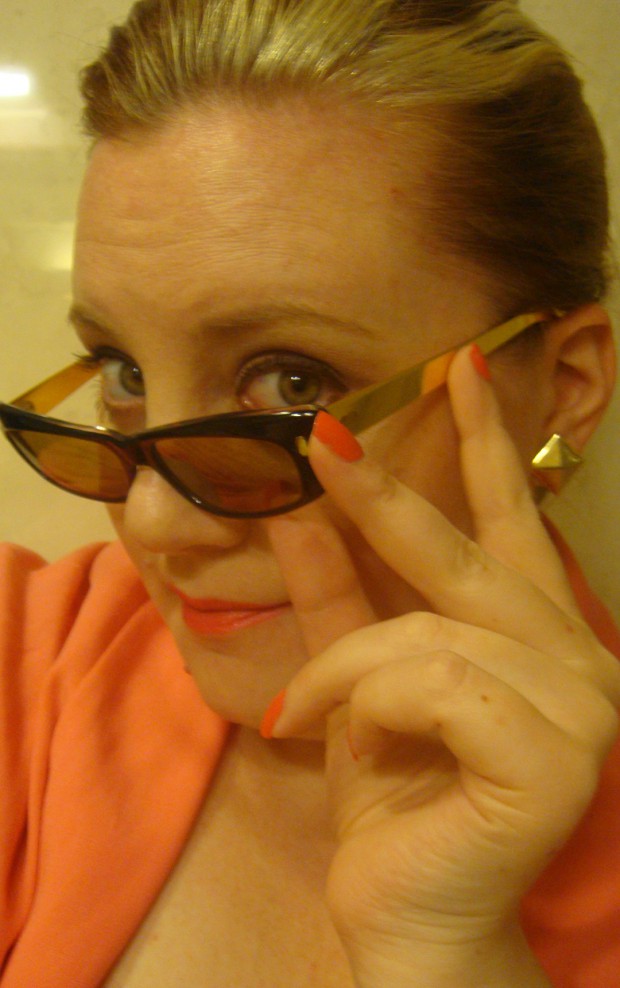 6. Rosario Ristorante (Seaside Fregene) Lungomare di Levante 54, Fregene Roma
This Lovely Seaside Restaurant outside of Rome (by the beach in Fregene) is a fantastic romantic spot. They are specialized in Fish & Seafood. This is the place for Oysters and Champagne lovers!! Their location just by the beach with seaview is priceless.
7. Fontana di Trevi is a must for me everytime I come to Rome. I love that place, the beautiful architecture and the sound of the ebullient water. This fantastic place is best visited late night or early morning or out of season when less crowds of tourists.
8. Gallery Dorothy Circus Via dei Pettinari 76
This Gallery holds Pop Surrealism art only with artists like Mark Ryden, Tara McPherson and Natalie Shau. It is absolutely worth a visit. Right now they have the exhibition "The Magic Caravan"
9. Enoteca Cul de Sac Piazza Pasquino 73
I always go here when in Rome. Also when I lived here years ago this was a favorite spot of mine. Their wine selection is exquisite and also their broad selection of italian cheese and salumi is a must when here. The place is always full and you most likely needs to wait a while, but it is definitly worth waiting for.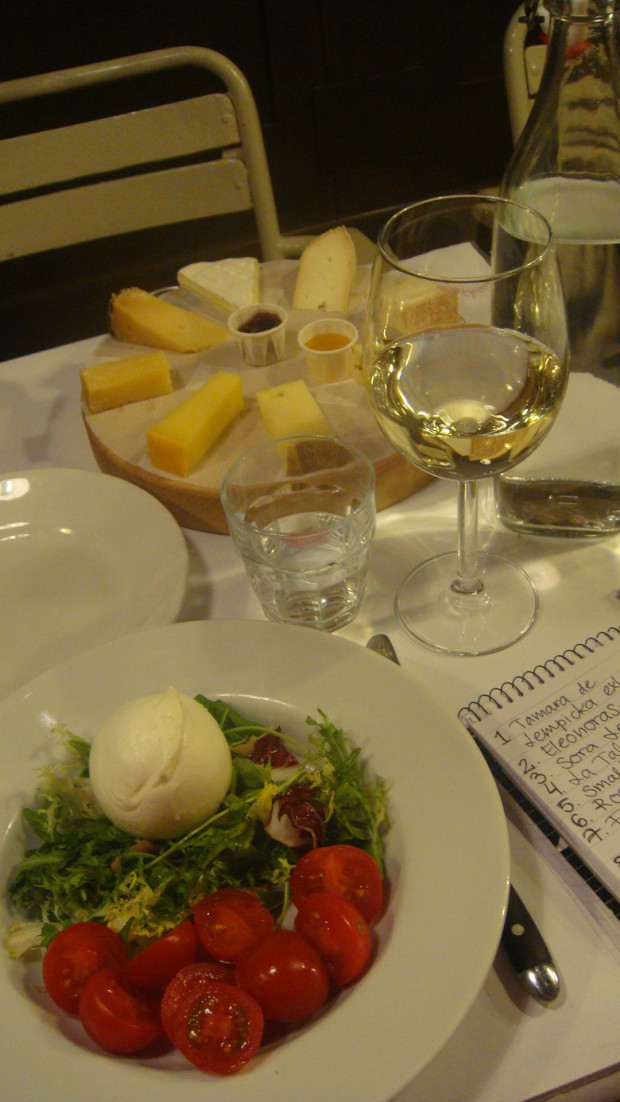 10. Exhibition Gli Irrepitibili Anni´60
Fondazione Roma Museo Palazzo Cipolla Via del Corso 320
This exhibition of art from the 60´s is a great inspiration where you can see pieces by Yves Klein, Mario Schifano and Piero Manzoni among others. This exhibition holds Italian Nouveau Réalisme and Pop Art and also they have a movie section and magazines from the 60´s. It is definitly a must if you will visit Rome until 31 July.
11. Osteria Gusto Roma Via della Frezza, 16 vicolo del corea
A very exciting location. A feel of industrial, modern art and trattoria. Their plates are fantastic. Salumi and Cheese is a must here together with a glass of Prosecco. The place is relaxing and music is lounge modern relaxing vibe and they also have a spacious outdoor area for fresh summer nights.
Louise Bramstedt - Lobra Loves