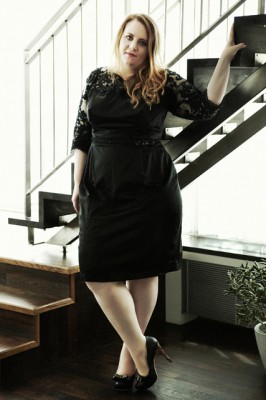 LOBRA – THE STORY

The founder and designer behind Lobra – Louise Bramstedts philosophy has always been to make women feel lovely and extraordinary.
Louise's inspiration comes from Italian Vintage movies, corsettery, old Hollywood Glamour, Contemporary art and Metropolitan New York energies.
Louise's background as gown tailor is always a fundamental influence in all her creativity. The great love for the craftsmanship and tailored details. All her designs are exclusively crafted in Italy – Riviera del Brenta for the shoes and Abruzzo for bags and accessories.
With her experience as international shoes and accessories designer living and working in fashion capitals like Milan, Rome, Stockholm, Copenhagen and New York.
Louises uncompromising style and vision to make women feel Divine and Luscious got Lobra assigned the new talents award "Rookies 2012" by the Swedish Fashion Council and got premiated by her fearless design and excellent quality.
Lobra Shoes, Accessories & Dreams
Lobra Shoes & Accessories are created with great passion and love for details and by the finest materials to a premium product where design and quality are always essential.
A true Made in Italy product that is carefully constructed with knowledge and craftsmanship to follow Lobras love for quality and design.
The Collections are created by Story Telling and conceptual ideas that carries Lobras products to a unique
expression each season.
Lobra Customline is a custom designed part of her collection where she Collaborates closely with her clients requests for specially designed shoes for special occasions such as weddings, shows and gala.
Lobra is coquettish dreams of the Old Hollywood and Dolce Vita mood mixed with Metropolitan Glamour and Fusion of Nordic Lights.