The Lobra Shoes & Accessories Collection Spring Summer 2012
Secrets of a Woman is the first collection from Lobra.
It unveils feminine secrets and takes you through inner thoughts of a woman.
The collection leads you into a Fellini movie, through a Secret Garden with Peonies into
a Classic Cabriolet that drives through the Parkway to a Swedish Castle
where doors haven´t been opened for years.
All along, this collection brings you a love story of a woman.
Her dreams, her life and her secrets.
Collection will be in Stores Spring 2012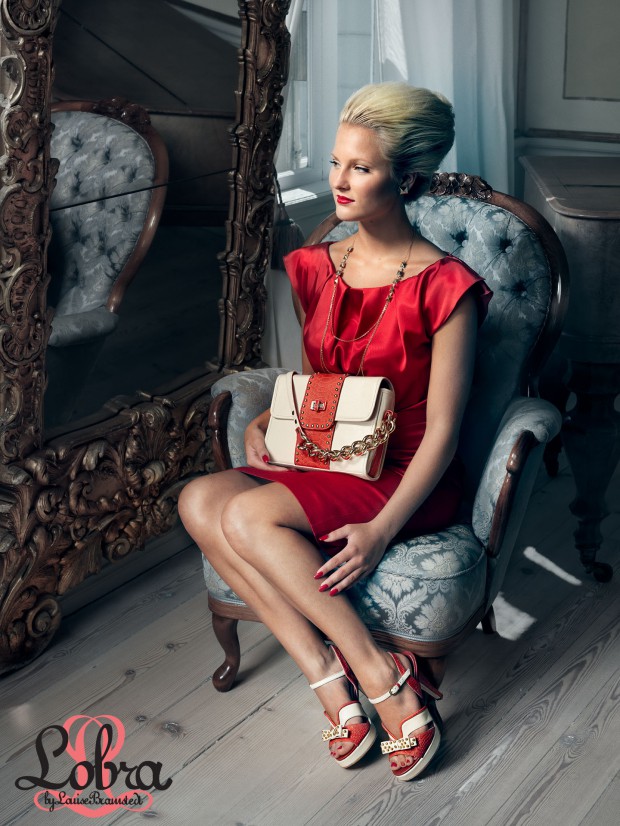 Collection Photographed by Jonas Lindström
Model: Agnes
Hair: Åbergs
Make up: Parelle Kalmar
Styling/Tailoring: Louise Bramstedt/Lobra
Nails: Crystal Nails Kalmar
Location: Björnö Castle Sweden
Louise Bramstedt - Lobra Loves