Each year, Rookies jury selects twelve designers who may be apparent in different ways over a year.  After an application period and jury process in the autumn now twelve brands are selected for the 2012 edition. Twelve new fashion brands by the Swedish Fashion Council of the Rookies project will appear at different events in 2012, including showrooms, exhibitions and shows.
Rookies expert jury for the selection for 2012:
Margareta van den Bosch, H & M
Thomas Hägg, Thomas Hägg PR & Communications
Sara Lönnroth, Transit Culture Incubator
Johan Magnusson, fashion editor and writer
Ulrika Nilsson, JUS
Robert Nordberg, Women's World
Anna Nortenius, Tjallamalla
Marianne Randolph, Randolph Stockholm
Goran Sundberg, Beckmans College of Design
Jury President: Helen Mellström, Swedish Fashion Council
Read more at Swedish Fashion Counsil and Stockholm Fashion Week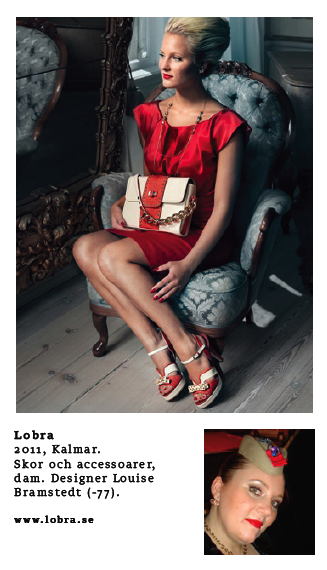 We are so thrilled to announce that we are one of 12 nominated brands for the prestigious fashion award "Rookie 2012" by the Swedish Fashion Council. We are very excited for 2012 and all the new challenges and adventures that will come.
Lobra Loves!!
Louise Bramstedt - Lobra Loves