This week Orrefors had the presentation of the Collection they created together with Karl Lagerfeld.
The Collection contains champagne glasses and champagne bowls, wine, water and liqueur glasses in  the strict, functional and elegant style. In clear glass, black or white milk glass,sometimes engraved with the KL-monogram. Not only beautiful and stylish but also practical because the glasses also sell related coasters to prevent stainson tablecloths and stripes on the tabletops. The collection is also available in a limited edition collection with a large round bowl and two vases, one rectangular and one cylindrical, all of which rests on four crystal globes on translucent platforms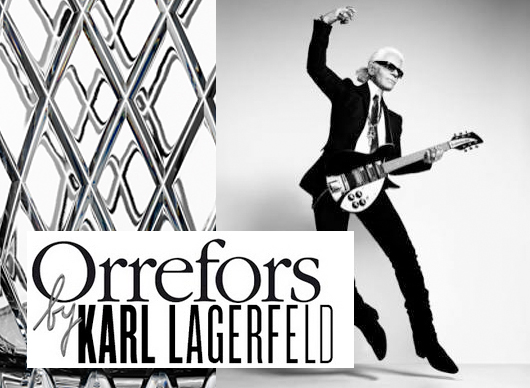 The Karl Lagerfeld collection of Orrefors crystal will also be available in gift boxes containing pairs of monogrammed champagne flutes and separately sold boxes of engraved coasters to place under them. These will be available in Europe as of 1 September 2011, then released in the United States for sale exclusively at Bloomingdale's from 15 October, to go nationwide on 1 November. The Karl Lagerfeld series exudes functionality down to the tiniest detail.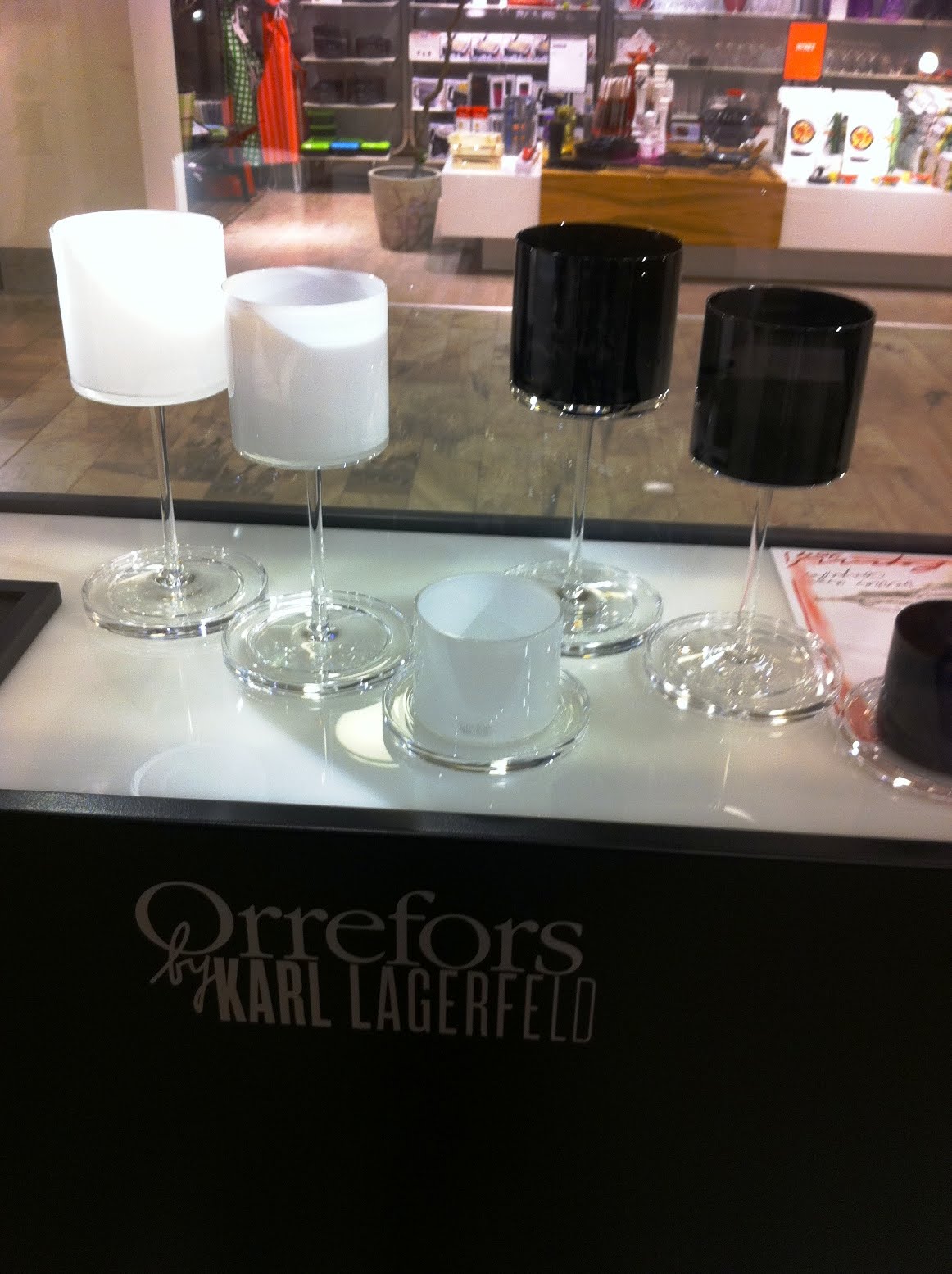 Besides from the KL monogrammed Black and White glasses "free standing geometrical cloud" like Karl described the white ones in a short video , you will notice each glass from the collection comes with an "under-glass".
See the collection presentation here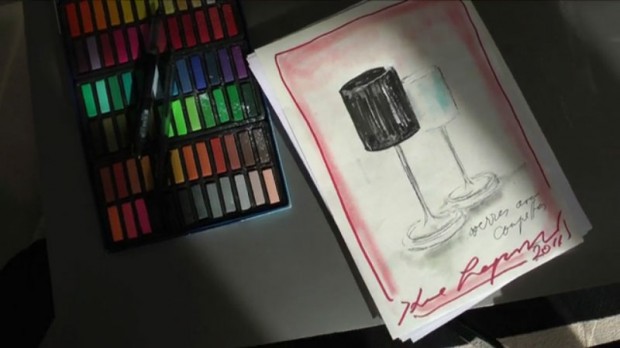 Around the world Orrefors is associated with high quality glassware in intimate association with genuine craftsmanship. Orrefors is part of the Swedish crystal and design company Orrefors Kosta Boda AB, with a history dating back to 1742. Orrefors Kosta Boda AB is the largest glassworks group in the Nordic countries, situated in the Kingdom of Crystal in the southern part of Sweden. Orrefors products are sophisticated, timeless and pure in its design
The Orrefors glassworks has been a Swedish institution for over a century, carrying on the age-old tradition of hand-blown glass shaped by master artisans. With its exquisite engravings, streamlined forms and colours ranging from delicate to rich, the Orrefors brand is one of the great symbols of Swedish design and luxury. It is a world-wide brand, gracing the finest tables such as the Swedish Royal Palace.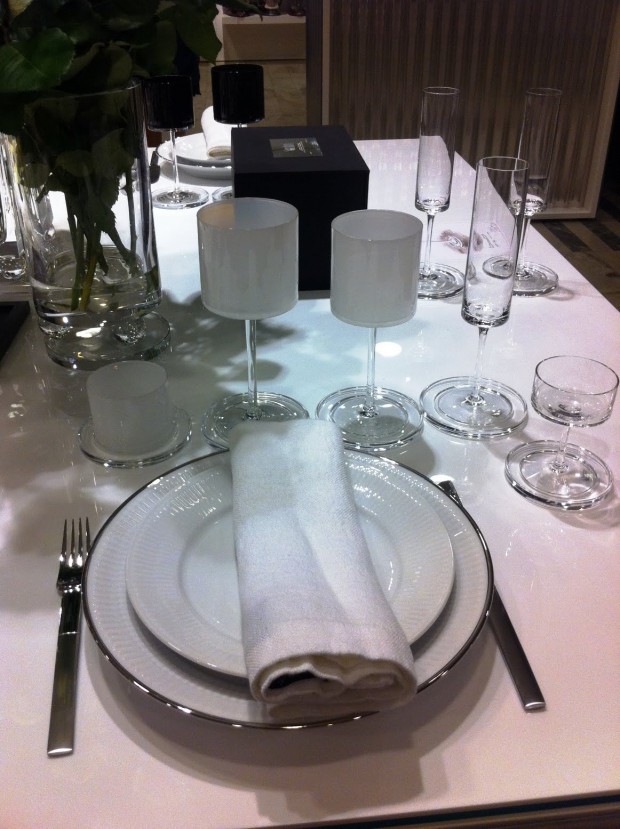 Louise Bramstedt - Lobra Loves