After all this years of preparations and dreaming I will finally introduce to you the Swedish Shoes & Accessories brand – LOBRA
This is my Story and here starts the Journey
Louise
LOBRA – THE STORY
The Woman
At the tender age of 7, Louise already had decided that she wanted to become a Fashion Designer.
When time for education she choosed fashion/tailoring as major field of study following by specialization studies in Gowntailoring with a Journeyman´s Diploma as a tailor.
When she was 21 she opened her tailorstudio and made costumes for theatres, artists and fashion. She was assigned a scolarship from European Union for Young Enterpreneurs.
She decided to fullfill her designer dream and went to Italy and spent 5 years in Rome and Milan.
Her Graduation collection "The Leftovers" she focused on clothes in leather and knit pieces and got great response for her Accessories and detailing and has ever since focused on that.
Her passion for Accessories & Footwear together with travelling has given her great inspiration and possibilities to live and work in many places around the world like Rome, Milan, Stockholm, Copenhagen and Hong Kong.
Her last position she held in New York where she lived and worked for 3 years as a Footwear designer.
Living in New York gave her a lot of possibilities and great inspirations to take her next step in life to move back to her native Sweden to start her brand Lobra.
Lobra
With the brand Lobra, Louise wants to invite you to be a part of her creative journey.
Lobra is Metropolitan Glamour with a Fusion of Nordic Lights and Past Times.
The style is strongly inspired by Lobras Swedish heritage mixed with Italian Dolce Vita Vintage and Metropolitan Bohemian feeling all hybradized to
create the foundation of the style.
Lobra always represents femininity and sensuality in a contemporary design.
All Shoes & Accessories are Swedish design crafted in Italy.
Created with great passion and love for details and the finest materials to a premium product where design and quality are always essential.
Lobra products has been made from high quality hides that are choosen and developed with great care.
Each product are carefully constructed with knowledge and craftmanship to follow Lobras love for quality.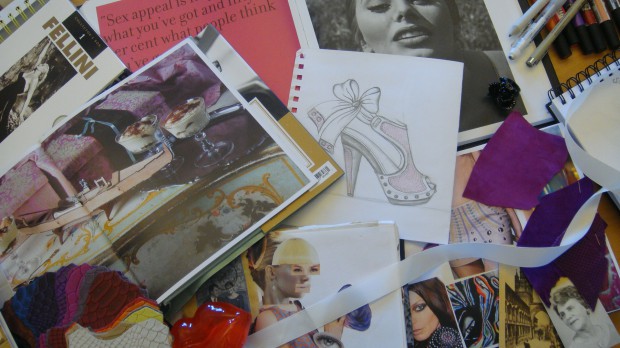 Louise Bramstedt - Lobra Loves