Yesterday was my birthday and one thing I just can´t be without is Strawberry Cake.
I have had it every birthday I ever had since I can remember, but missed out all my years abroad.
It was such a lovely afternoon in the garden. A fresh breeze played in the hair and the sun made some freckles on my face. Flowers in happy colors decorated the garden and birds sang in the trees.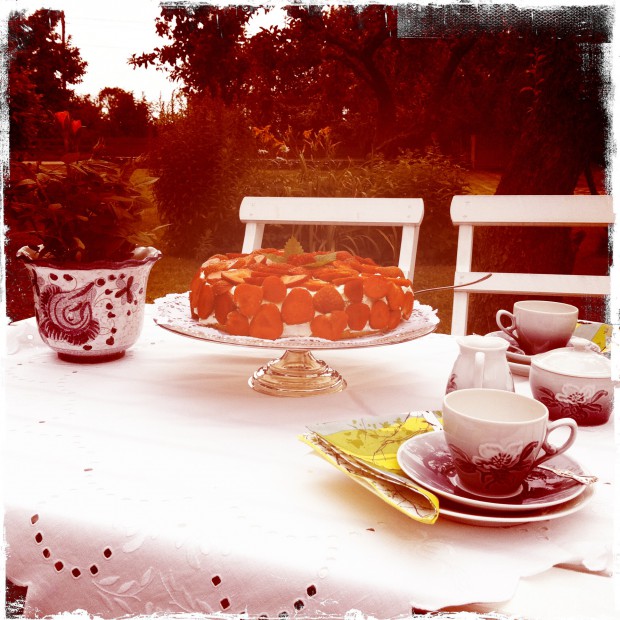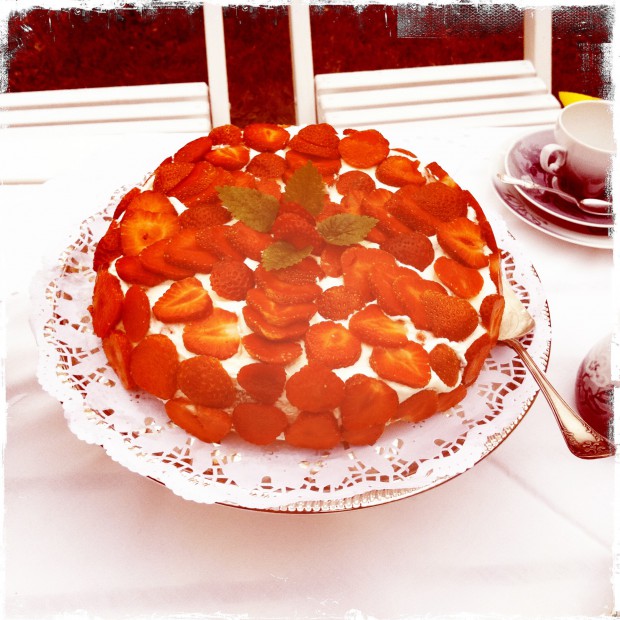 Louise Bramstedt - Lobra Loves